Tower One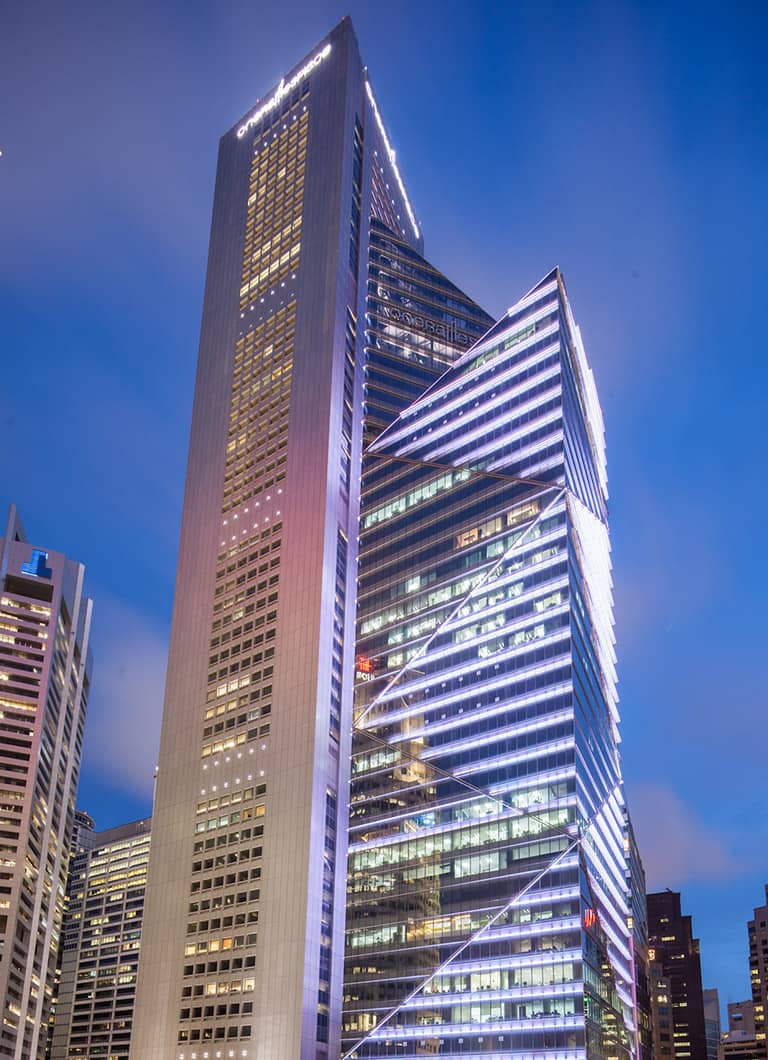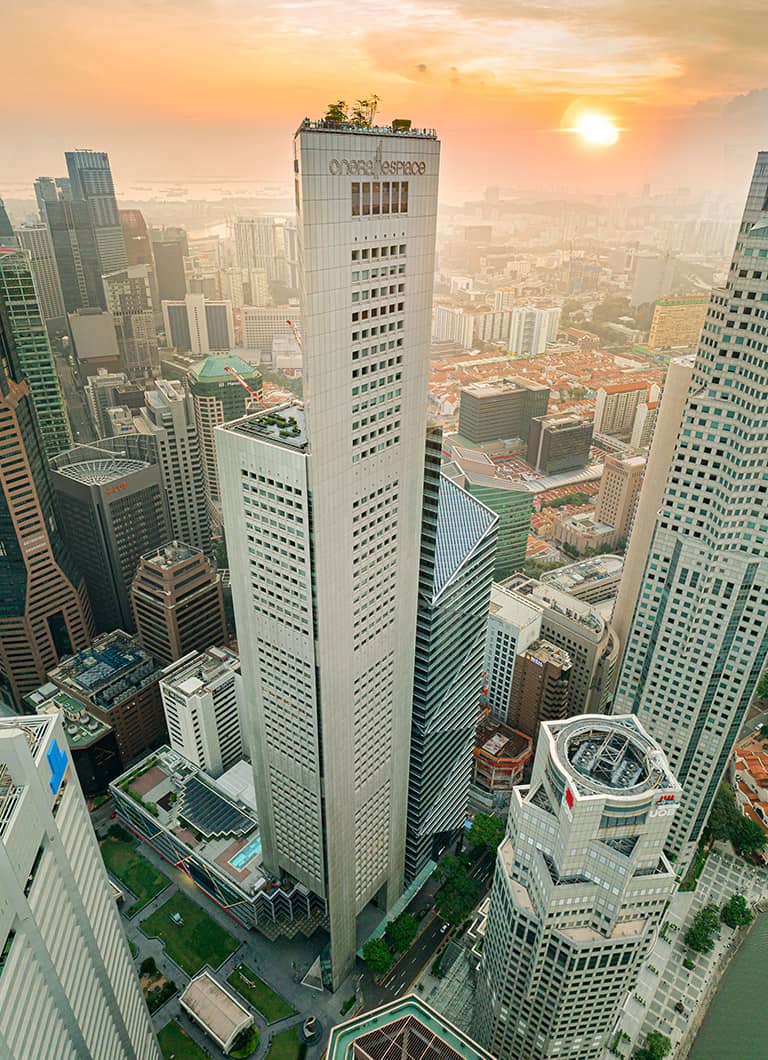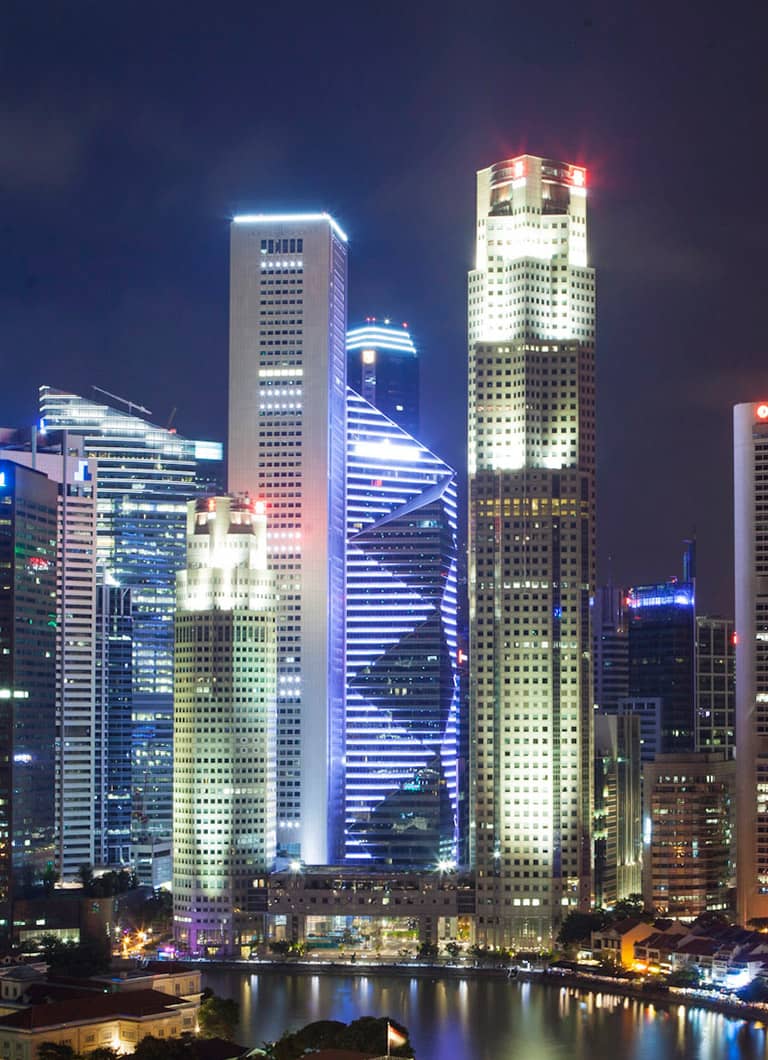 One Raffles Place Tower One, formerly known as OUB Centre, was designed by renowned architect, the late Kenzo Tange. Standing tall for more than three decades and counting, the tower has been consistently included in the list of top skyscrapers in the world.
The building, consisting of two triangular structures, provides tenants with regular column-free office space to ensure maximum efficiency in planning and usage. The dramatic entrance is presented by an eight-storey high cutaway, coupled with skylights and other lighting effects to impress all who enter the building.
A Certified BCA Green Mark Gold Development
One Raffles Place Tower One has been awarded with the Green Mark Gold Award by the Building & Construction Authority (BCA) for its green features and functions operating optimally in the building.

Energy Efficiency Energy efficient chiller system controlled and monitored by Building Management Systems (BMS) to reduce overall energy consumption.

Indoor Environmental Quality Provision of UV air purification systems at all AHUs and CO2 sensors to regulate CO2 concentration in the building.
Water Efficiency PUB Water-Efficient Certified Building.

Waste Efficiency Recycling program to track, reduce and recycle out-going waste.

Green Label Products Use of sustainable products certified by Singapore Green Building Council (SGBC).
Other Features
Net Lettable Area Approximately 350,000 sq ft nett leasable area of Prime Grade A office space.
No. of Office Floors 55 floors (Storey 6th to 60th)
Typical Floor Plate Approximately 9,000 sq ft
Total No. of Car Parking Spaces 314 lots, full ERP Electronic Parking System
Security System

24-hour CCTV monitoring at all main entrances and exits
Card Access Control for turnstile at 1st storey lift lobbies, controlled access for carpark lift lobbies

Air-conditioning and Mechanical Ventilation

Central chilled water air-conditioning system.
Mechanical ventilation to staircase, smoke-stop and firefighting lobbies and toilets.