About Us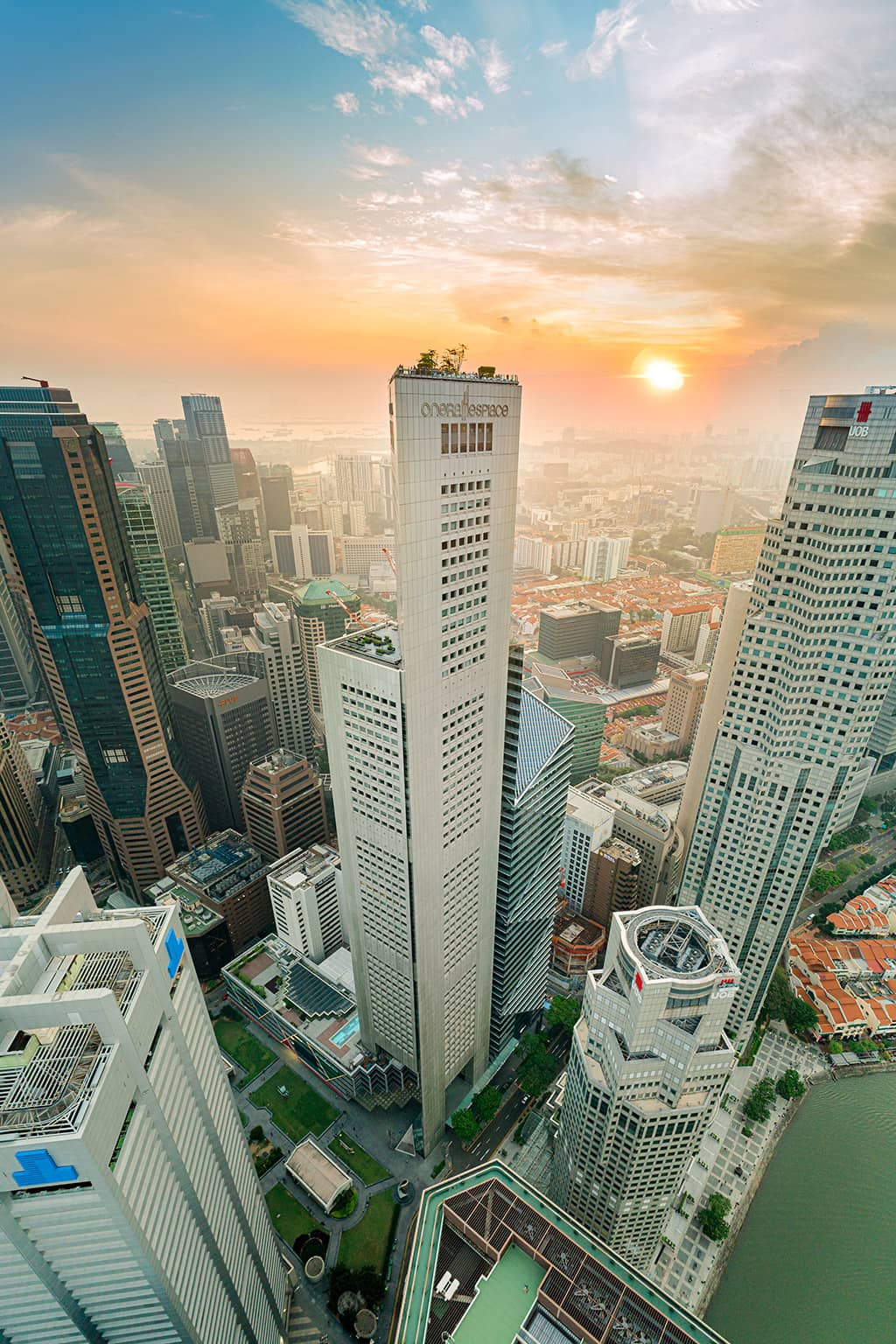 One Raffles Place is an iconic commercial development situated strategically in the heart of Singapore's Central Business District. The development is conveniently located and connected right next to Raffles Place MRT station.
The distinctive One Raffles Place encompasses two magnificent Grade-A office towers and a shopping mall, with a total lettable area of 860,000 square feet.
Tower One, a landmark 62-storey Grade-A office building, is one of the tallest buildings in Singapore. The skyscraper's tenants include leading organisations and businesses spanning a wide range of industries.
Tower Two, a 38-storey Grade-A office building was constructed with the core value of sustainability. The building features dynamic lighting and showcases artworks by world-renowned artists Tony Cragg, Hiroshi Senju, Anna Chiara Spellini and Han Sai Por at the lobby and outdoor space.
The six-storey shopping mall includes a basement level with a direct connection to Raffles Place MRT station, offering an exciting one-stop shopping and dining experience. Adjoining Tower One, it is currently the largest purpose-built shopping mall in Raffles Place.
Award Winning Development
One Raffles Place fuses perfection in appearance, functionality and sustainability. Tower One and Tower Two have attained the Green Mark Gold Award certified by the Building and Construction Authority (BCA) in recognition of the energy efficiency and environmentally sustainable design.